1. What is your pain level? If looks could kill…..No seriously, ask my doctor, I shoot him (or anyone who asks me this) daggers.
2. Where does the pain start? Is everywhere an answer? Where do you want to start? This question is answered with a lot of unknowns and ends with please just fix it.
3. What medicines are you on? Just bring the doctor in, I'm not explaining it twice.
4.  Didn't I just see you? Yes, I'm aware you see me more than I see most of my friends.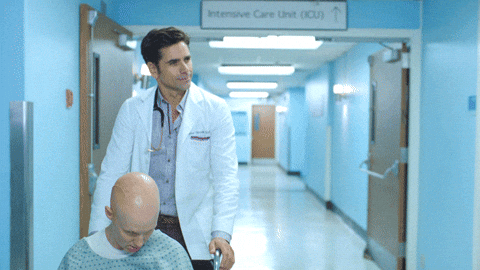 5. Your doctors out today, is Dr. Whatever, fine? Idk, Is Monopoly Money accepted? NO DOTOR WHATEVER is NOT okay!